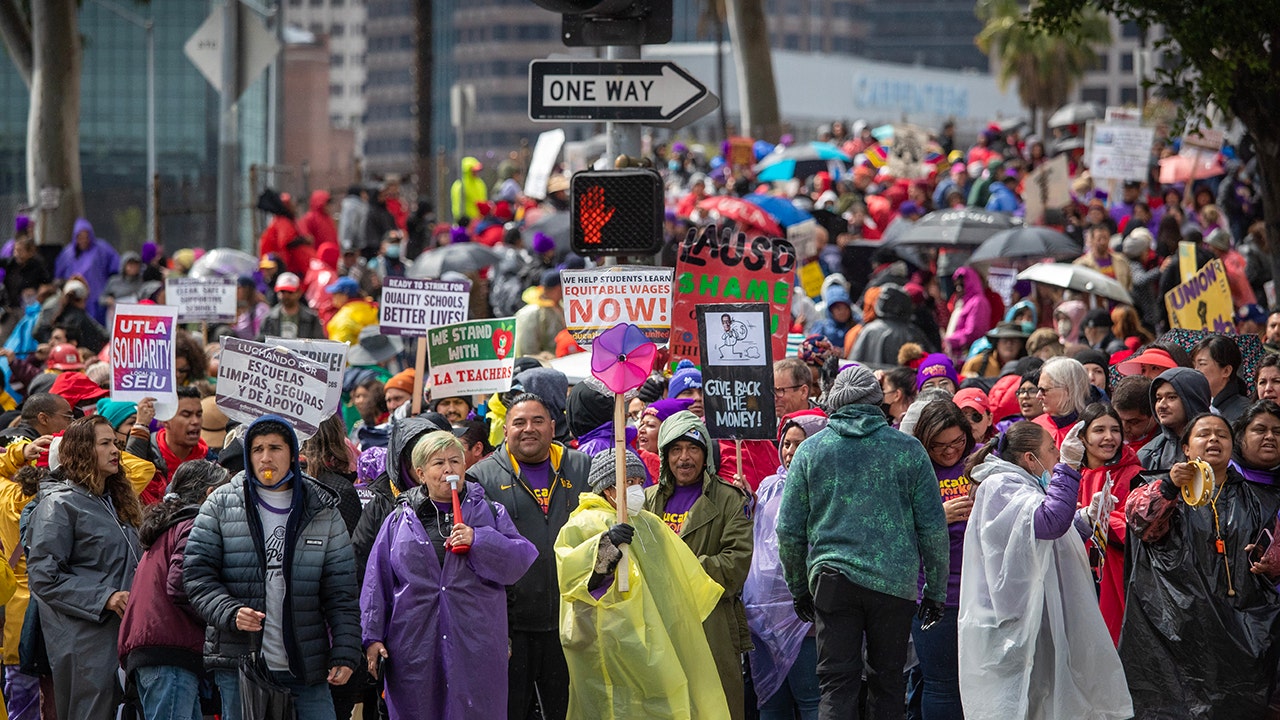 Schools across Los Angeles will remain closed on Thursday as teachers and school administrators continue their days-long strike amid negotiations for better pay and work conditions, the school district announced.
"Los Angeles Unified must formally announce that all schools across the District will be closed again tomorrow, Thursday, March 23," the school district said in a statement late Wednesday evening.
The statement added: "Families will continue to be able to access resources available for students at locations across the District, County and City."
The closure means more than 500,000 students will not be in classrooms on Thursday, It also shows negotiations between the city and education workers are still ongoing and a deal to return employees to work has not yet been reached.
MORE THAN 500,000 STUDENTS HOME FROM SCHOOL ON FIRST DAY OF LOS ANGELES UNION STRIKE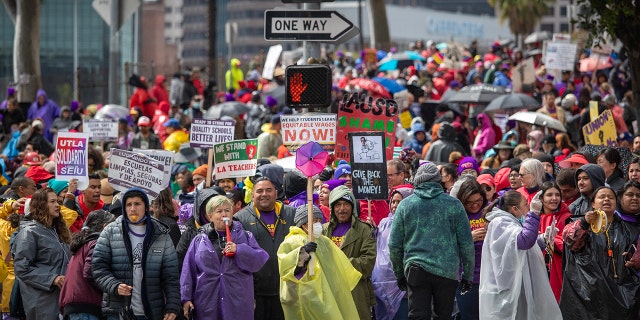 Public school educators organized by Service Employees International Union (SEIU) Local 99 and United Teachers Los Angeles (UTLA), a union with more than 35,000 members in Los Angeles, picketed outside schools through Los Angeles County, the second-largest school district in the United States.
"Thousands of SEIU Local 99 and UTLA members picketed at nearly 500 schools and work sites from 4:30 am to 10:00 am. No amount of drenching rain, intimidation and threats were going to stop us from showing up and showing out," SEIU said in a statement after the first day of striking concluded on Tuesday.
LOS ANGELES SCHOOLS SET FOR 3-DAY STRIKE FOR 'EQUITABLE' WAGE INCREASES AND MORE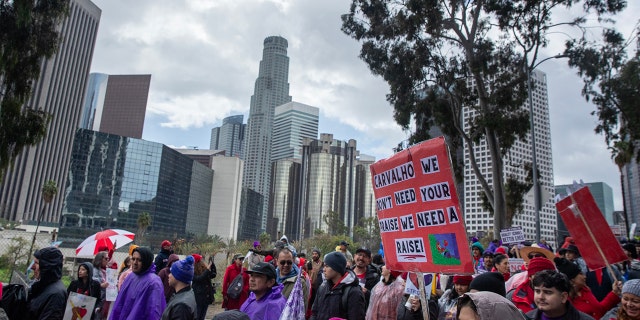 Members of SEIU Local 99 previously voted to approve a strike from Tuesday, March 21 through Thursday, March 23.
The day before, Max Arias, the executive director of SEIU Local 99, warned the union was "ready to strike" after LAUSD broke the "confidentiality" of the mediation process.
"This afternoon, SEIU Local 99 had agreed to enter a confidential mediation process with LAUSD to try and address our differences. Unfortunately, LAUSD broke that confidentiality by sharing it with the media before our bargaining team, which makes all decisions, had a chance to discuss how to proceed. This is yet another example of the school district's continued disrespect of school workers," Arias said Monday. "We are ready to strike."
"We want to be clear that we are not in negotiations with LAUSD. We continue to be engaged in the impasse process with the state," Arias added.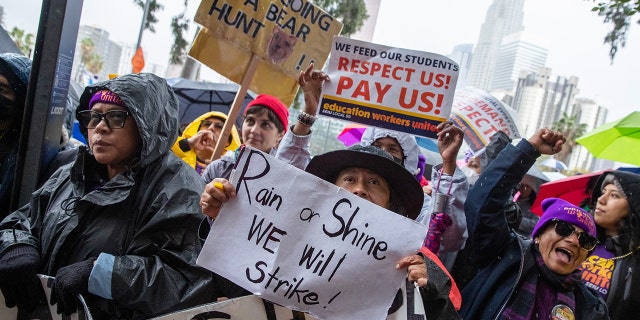 Also on Tuesday, LAUSD released a statement saying it was doing "everything possible to reach an agreement."
MASSACHUSETTS TEACHERS' UNION BEGS FOR CASH AFTER BEING FORCED TO HANDOVER $300K FOR ILLEGAL STRIKE
"District officials have been in conversation SEIU Local 99 leaders with the assistance and support of [Los Angeles] Mayor [Karen] Bass. We continue to do everything possible to reach an agreement that honors the hard work of our employees, corrects historic inequities, maintains the financial stability of the District and brings students back to the classroom," LAUSD said.
The statement added: "We are hopeful these talks continue and look forward to updating our school community on a resolution."
The mayor has confirmed negotiations remain ongoing and said she is "really hoping" to resolve the situation soon.
CLICK HERE TO GET THE FOX NEWS APP
"I'm really hoping we can come to a conclusion soon… I am optimistic we will get there," Bass said during an exclusive interview with FOX 11 Los Angeles.
Thursday marks the third day students will be out of class.